Bar TFT Selection Guide
The mainstream aspect ratio of the TFT LCD panel in the market is 4:3 or 16:9 aspect ratio. But for some applications, bar type shape of display panel would be better than the current mainstream 4:3 or 16:9, for example, server system, POS system, dynamic information displays, audio system, advertising display, industrial equipment, automation application and control panel for conference solution.
Winstar already released a series of Bar Type TFT LCD display in a row; such as WF39B, WF46A, WF52A, WF52Q model. These bar type TFT displays are perfect for the above mentioned applications. In order to meet with customers requirement especially for industrial applications, we develop more derivative solutions from these Bar type TFT, e.g. with screw hole on module, with touch panel, high brightness, with controller board. Here are some selection guides for customers to choose suitable Winstar Bar TFT for your product.
1. Choosing the right interface fit for your product.
Winstar Bar Type TFT module has several kinds of interfaces, RBG, 8080 family MCU, and for HDMI signal interface.
►RGB Interface Bar TFT: 3.9" / 4.6" / 5.2"
►MCU Interface Bar TFT: 3.9" / 5.2"
►For HDMI Signal Interface Bar TFT: 5.2"

2. Do you require a Touch Panel on your product?
There are two kinds of touch screen solutions for Winstar Bar Type TFT, one is Projected capacitive Touch Panel (PCAP), the other is Resistive Touch Panel (RTP).
►With PCAP module: 3.9" / 5.2"
►With RTP module: 3.9" / 5.2"

3. Do you need high brightness for your product?
Winstar Bar TFT high brightness items are featured with brightness up from 700 nits to 1100 nits. Winstar High Brightness TFT Displays are very suitable for outdoor applications.
►High Brightness Bar TFT: 3.9" / 5.2"

4. Do you need wider viewing angle for your product?
O-Film technology is a good solution to improve the viewing angle of TFT module. Here are the available Winstar Bar TFT modules with O-Film Technology:
►O-Film Bar TFT module: 3.9" / 5.2"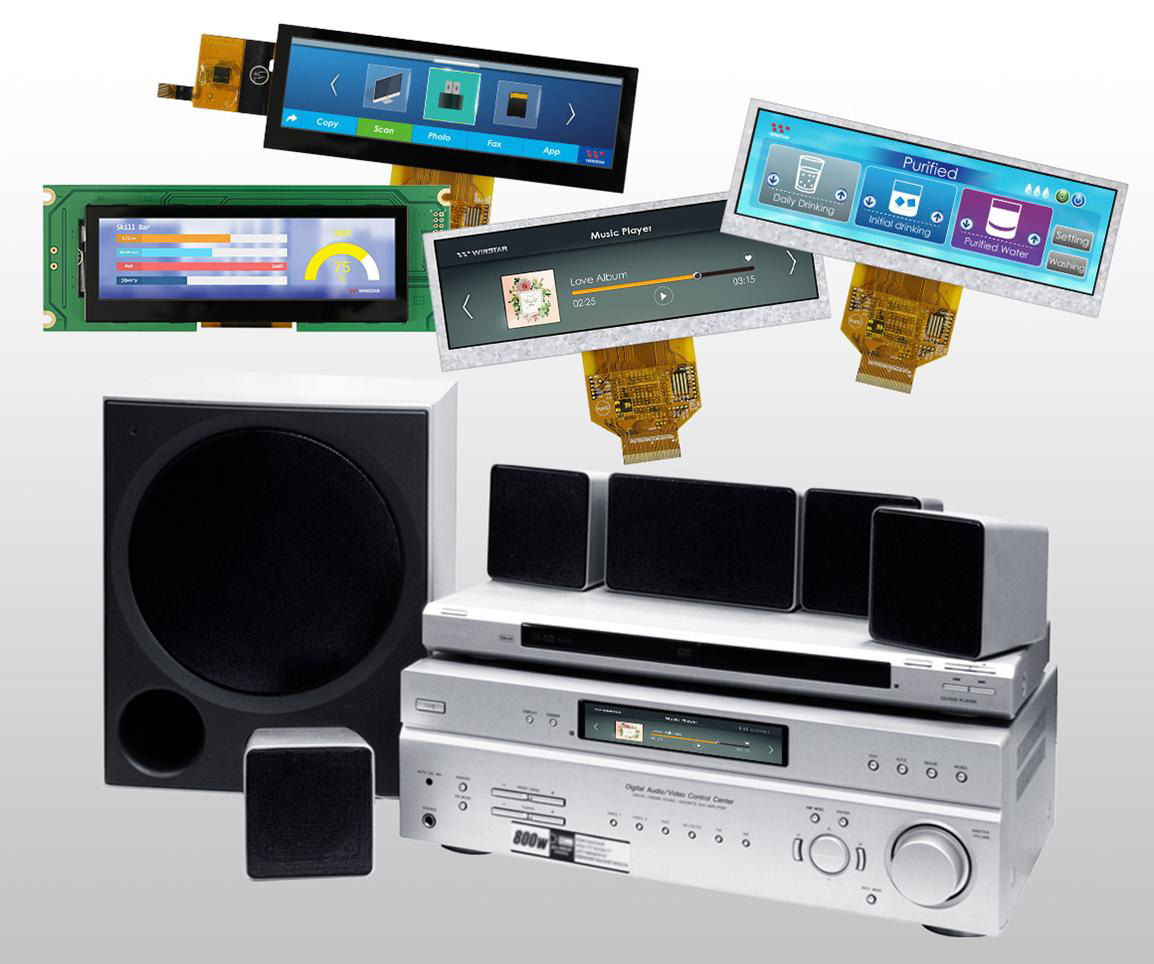 ►
Link to Winstar Bar TFT Product web page
Back to List