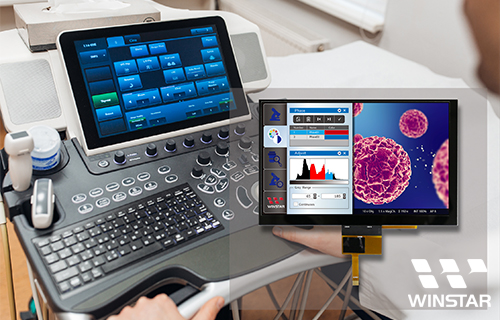 Standard TFT LCD Display, TFT Color LCD Display Module
Winstar TFT LCD Module Manufacturer
Winstar standard TFT-LCD display modules are available in various sizes from 1.77" to 10.4' TFT LCD, such as
2.4" TFT display
,
2.8"
,
3.5" TFT display
,
4.3" TFT display
,
5 inch display
,
7" LCD display
. These TFT LCD modules are including options of TFT panel, TFT LCM with controller board, industry standard mono TFT LCM, TFT color display, and wide operating temperatures of -20°C to +70°C or -30°C to +80°C.
Winstar TFT displays are available in various graphic display resolutions including QVGA (320 x 240), WQVGA (480x272), VGA (640x480), WVGA (800x480), 640x320, 1024x600, XGA (1024x768) and WXGA(1280x800). Many of Winstar TFT display modules have more than one interface available including MCU, RGB, TTL and LVDS as well as two touch panels optional in resistive and
capacitive
technology.
The list below is our standard offering. However, Winstar Displays has many more customized solution and special sizes available as options. Please
contact us
online for more information.
In this catalogue you can find
ST7735 TFT display
,
Micro TFT display
,
capacitive touch module
/
capacitive touchscreen display
...etc.