TFT LCD Module - Y Series
Winstar TFT LCD - Y Series
Winstar has introduced TFT Y Series Family which key feature is having the same 40-pin uniformed FPC on TFT LCD modules. The Y Series TFT LCD modules are derivative products from the Winstar existing standard TFT modules. The Y Series TFT module Family includes 3.5 inch WF35Y, 4.3 inch WF43Y, 5.7 inch WF57Y and 7 inch WF70Y TFT LCD modules.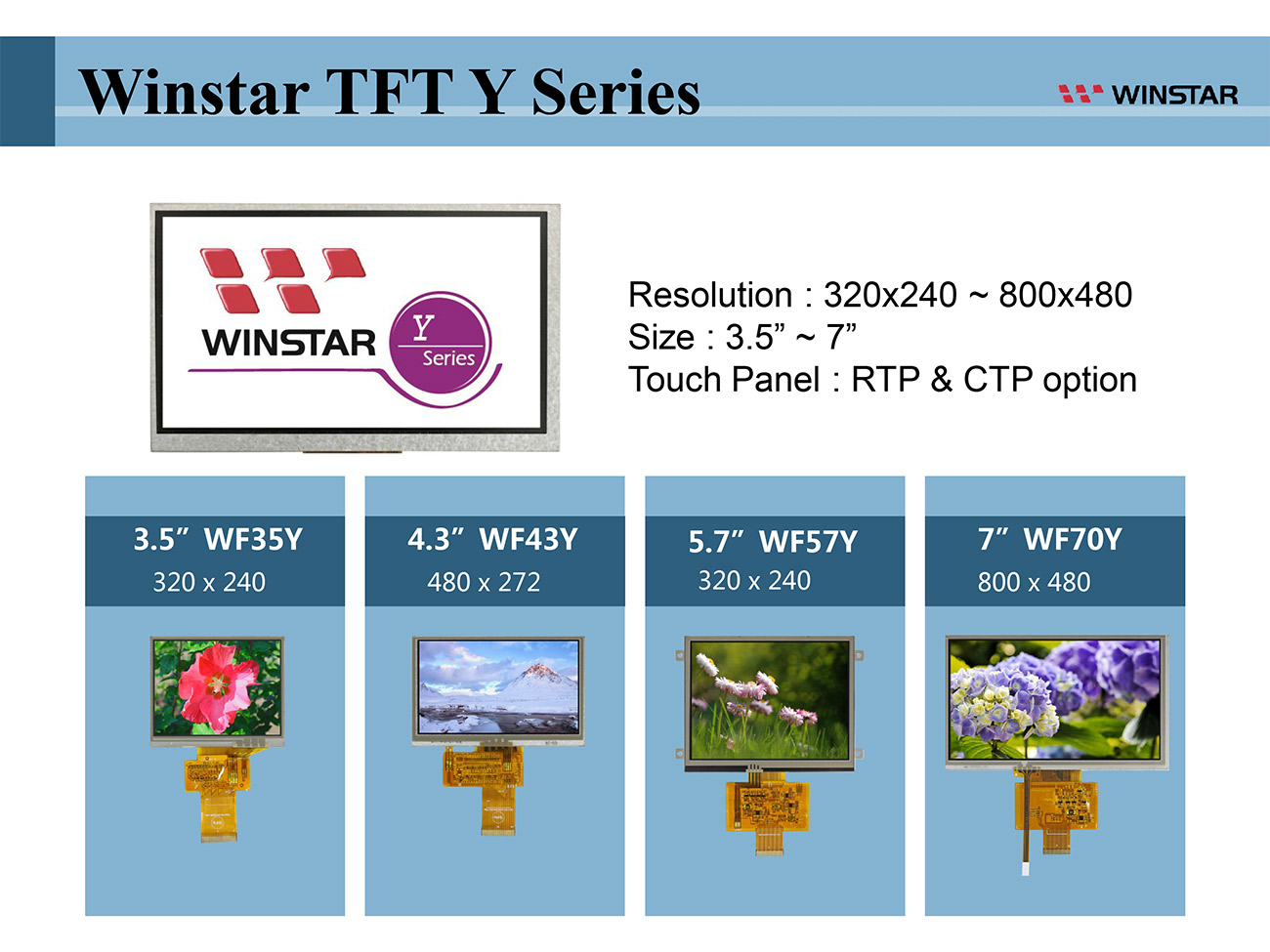 Key Advantages of Winstar TFT Y Series:
All Y Series TFT modules are including a same integrated 40-pin FPC pre-designed on modules, and the FPC is placed in the central position on the bottom of TFT panel for each module. The customers only have to supply the Logic Power, Backlight Power and RGB signal, it becomes easily for customers to design products.
All Y Series built in DC-DC multi-output power (VGH, VGL, AVDD, VCOM).
Multi-Function Capacitive Touch Panel and Resistive Touch Panel are available for all Y Series.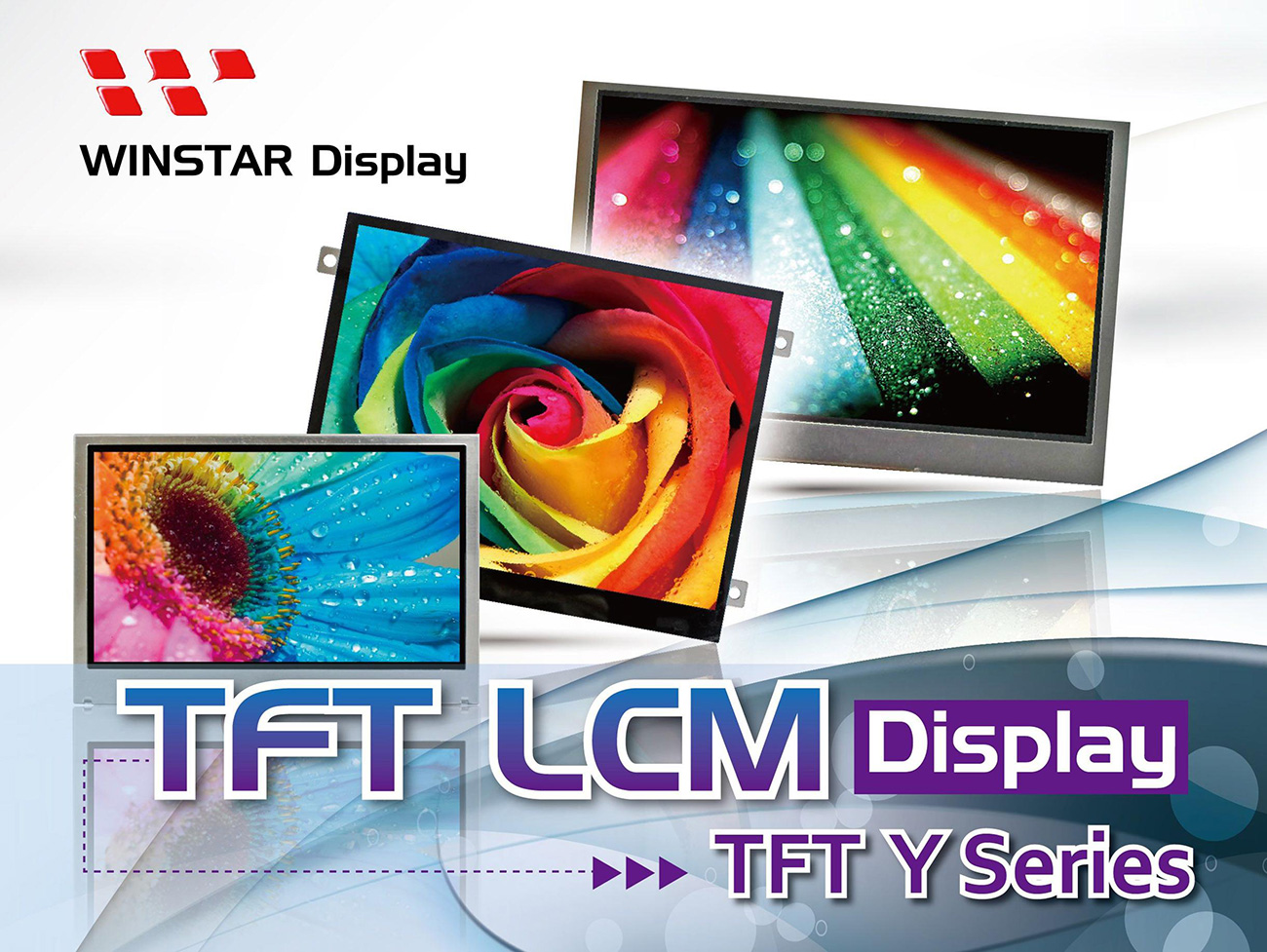 Back to List