TFT LCD Display - M Series
Winstar TFT Display - Clever System (M Series)
Winstar TFT M Series which we called "Clever System" is an easy access system for users to begin exploring the colorful display on their applications. The M Series Modules are "all in one system" which has 2 user interfaces, the RS232 and SPI interfaces, it supports backlight brightness adjust, PMW signal output and 4 switches button sensor. Winstar Display also designed TFT editing program for end users to design their software more easily.
There are many benefits of Winstar TFT M Series why customers should choose the M Series, below are the key advantages.
All in One System: Winstar builds the micro controller behind the TFT panel, it can driver TFT, backlight and touch panel directly. The M Series modules also have microcontrollers (PIC24 or STM32), SRAM (frame buffer) and flash storage (graphic files).
More Convenient to Upgrade: The software can be upgraded on line to download the new version; therefore, the customers don't need to upgrade via burning machine.
Less Coding Process: Programming and test of these modes can be done by our software "user interface" (UI). Our UI program can demo what the customers' want; so users don't need to write any software.
Reduce I/O Port: The customers can use RS232 or SPI-4 Line to driver TFT directly. A suitable USB adapter is also included in the scope of supply.

Key Advantages
Shorten Development Time

More Convenient to Upgrae from STN

Support Low Level MCU

Easy to Use

Less I/O Port
---
Micro Processer Working Flow Chart
Below is the Winstar M Series micro processer working flow chart. The image gets input to the flash memory via the User Interface, and creates a command. After that, the users can input some texts to the UI and create another command. When these two commands work via R232, the desired image pops up on the display.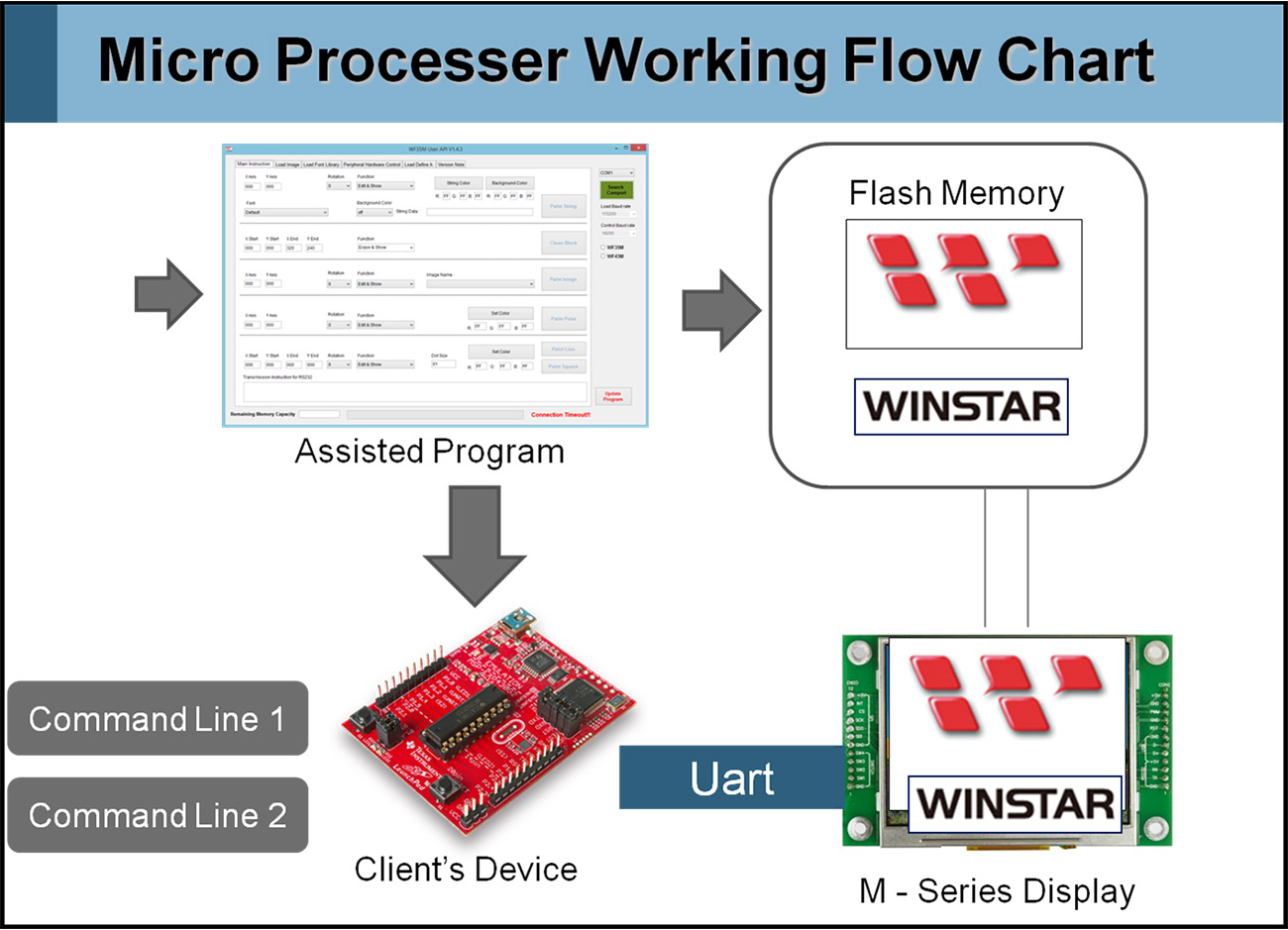 Please watch the below video for how to operate Winstar TFT M-series (Clever System).
---
Winstar M Series available sizes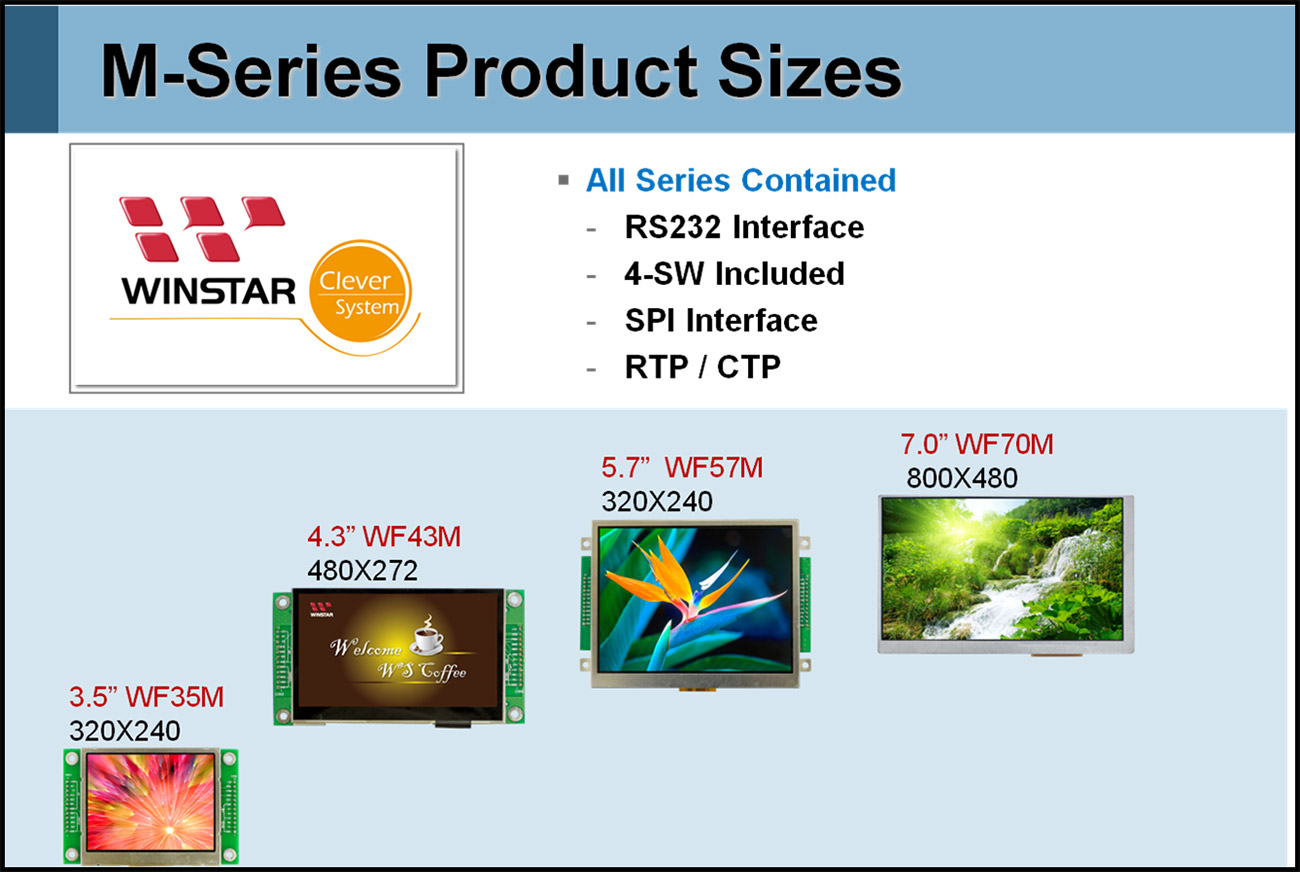 ►
Link to All in One TFT LCD Displays - M Series Product page
Back to List