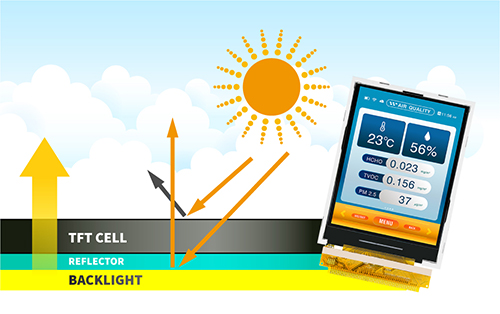 Transflective TFT LCD Display
Transflective TFT-LCD displays become very popular since the demand of requiring good readability in bright environments and direct sunlight. Transflective TFT display is characterized a transparent reflector in front of the backlight. The incoming light is reflected and used to illuminate the TFT display. Transflective TFT-LCD modules have both "transmissive" and "reflective" modes.
Both display modes work together for enhanced performance, as a result, the readability of the content in very bright light is perfect even without any backlight. The advantage for customers using a transflective TFT LCD module can save power by reducing or turning off the display's backlight during bright environments.