WINSTAR's Successful Pre-IPO Performance Conference
WINSTAR's Pre-IPO Performance Conference, which took place on November 1, 2023, at the Grand Hyatt Taipei, marked a resounding success, thanks to the participation and support of all esteemed guests. This significant milestone highlights Winstar's steadfast commitment over 25 years as it advances confidently toward its goal of becoming a publicly traded company.
The event witnessed enthusiastic participation from our valued customers, partners, investors and media further igniting Winstar's commitment to excellence and growth. We extend our heartfelt gratitude to our cherished customers, trusted suppliers, and dedicated colleagues for their invaluable contributions. Together, we look forward to a promising future filled with opportunities and the potential for success.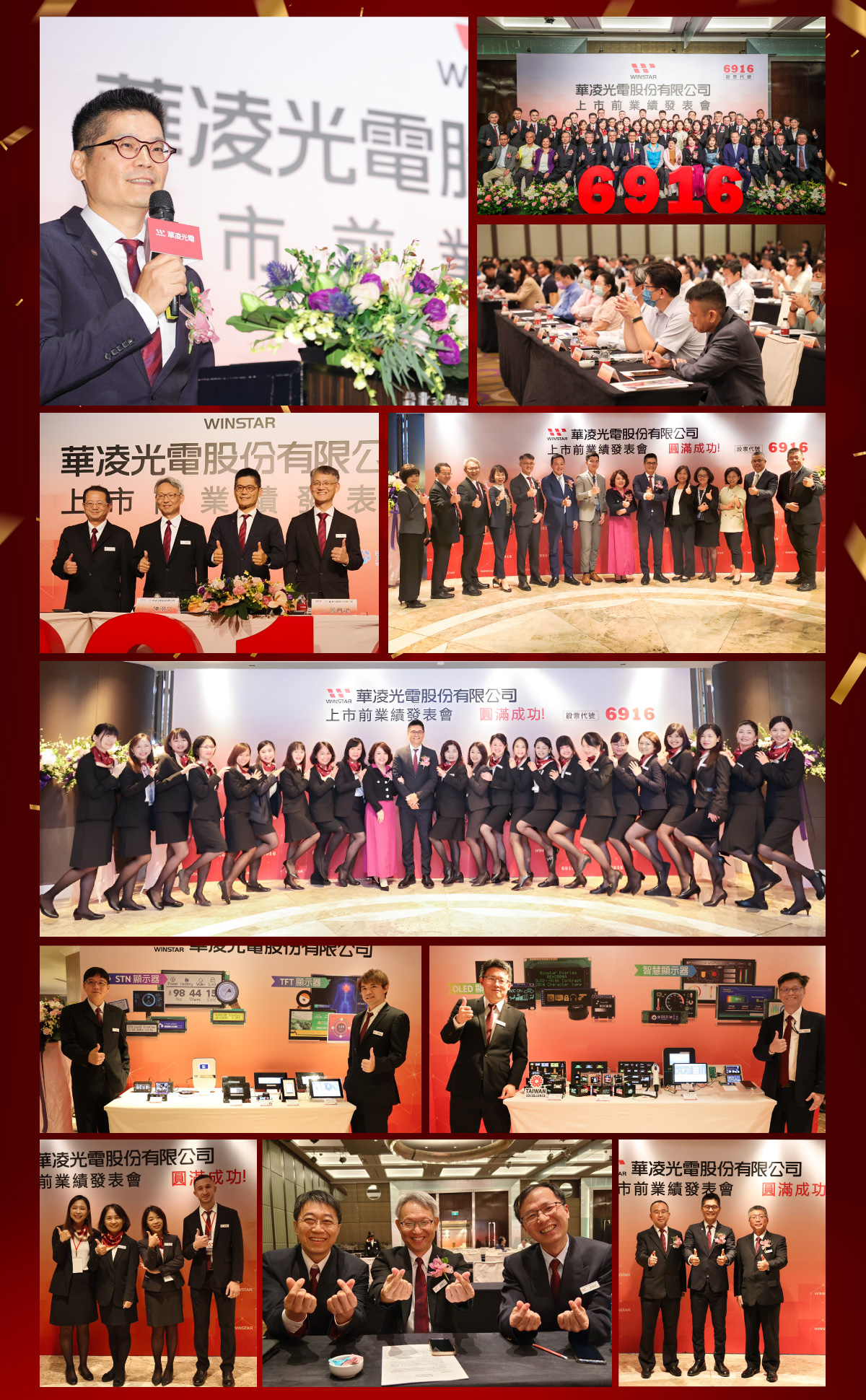 Video Appreciation