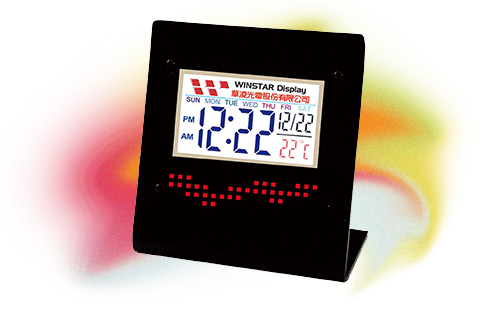 LCD FSC, Field Sequential Color-LCD
O Produto personalizado FSC-LCD (Field Sequential Color-LCD) da Winstar destaca-se por:
Solução de projeto personalizada
Ter módulos LCD coloridos simplesmente: Sem filtros de cor
Troca fácil de cor padrão do display: por software
Display de alto contraste e cor vívida
Com uma luz de fundo (LED backlight) RGB
Muda de colorido para monocromático através do desligamento do backlight
Baixo custo: solução eficiente comparados com STN colorido.
Aplicações para FSC-LCD : Aplicações domésticas, máquinas de jogos, Instrumentos, displays para informação pública.
FSC-LCD Technical Theory:
To divide a full color image into 3 images with primary color (R, G, B) and display them in order. Due to human being's persistence of vision, the 3 images will re-organize in human being's brain. FSC-LCD Operation Theory: FSC-LCD would need 3 times (180 Hz) frequency of image updating. Also, it requires 3 times (5 mS) of response time comparing to normal STN (16 mS).
Specification:
LCD Thickness:1.1mm
Operation Temp.: 0~+50°C
Storage Temp.: -20~+70°C
Drive Method: Static
Best Contrast VOP: 10V~20V
Best View Angle 6:00. 12:00.