The character module does not work, how to make it functional?
Our company's chacacter mode use 6800 family as a foundation . So first to check the Timing setting, is it correct or not? Second, check if the connection has problem? Third, check if it follows the right initial steps or not?
Fig1: Character type 6800 Timing diagram.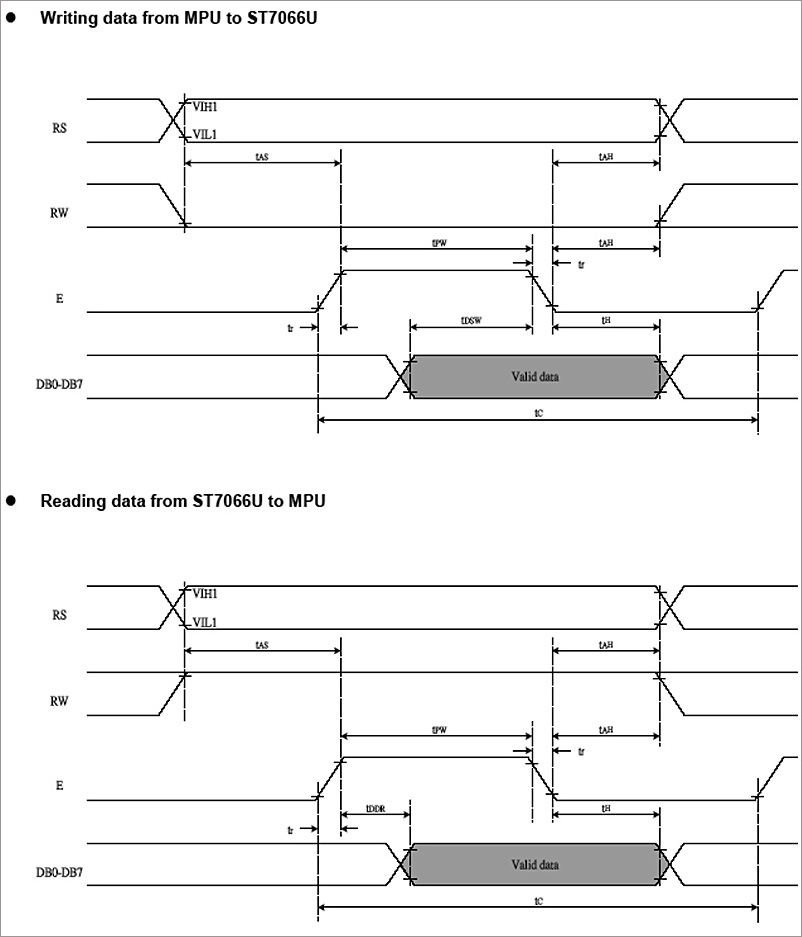 Fig. 2: Write/Read timing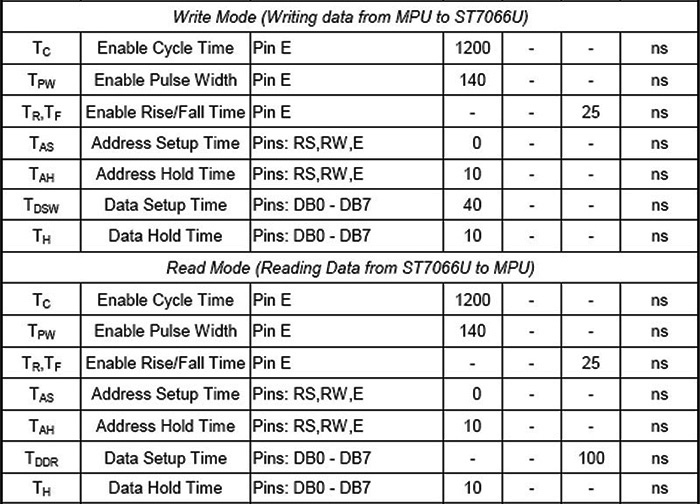 Fig. 3: Initial steps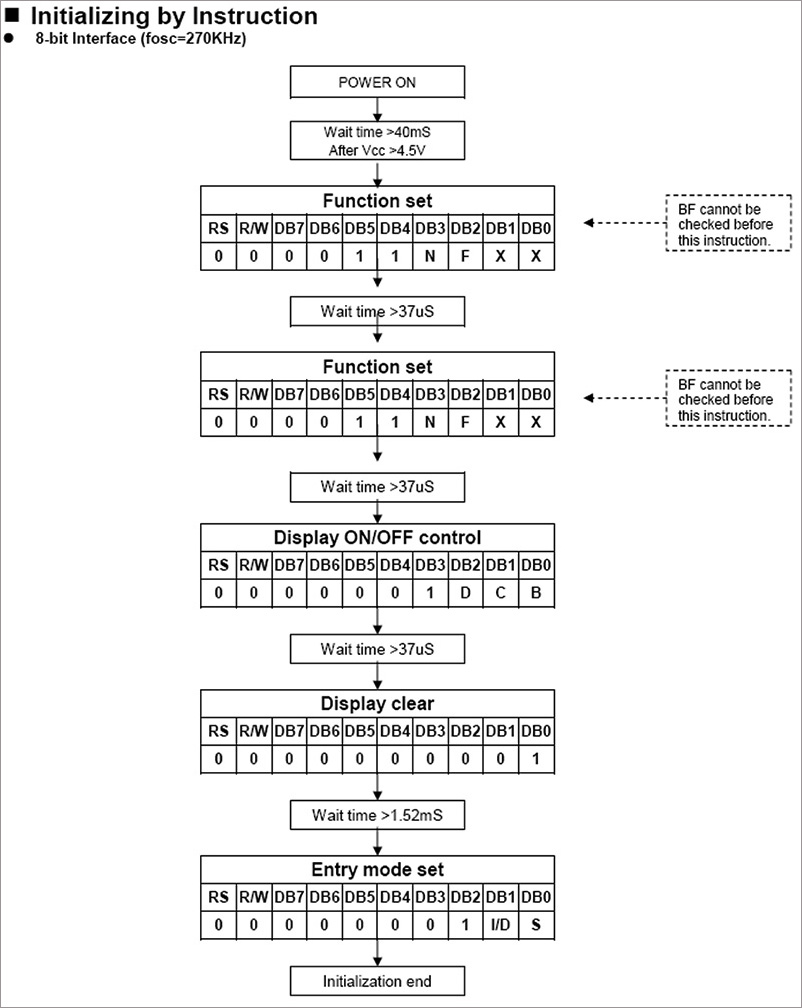 Back to List