There is no VR on the module to control the contrast. After installing the module, the contrast is not good enough. How to adjust it?
When the customer did'nt use the VR for the contrast, we can use the R6 to adjust the contrast into acceptance range. So how to get the R6 value? First use one VR to replace R6, then switch on the module while adjusting the VR. Remove the VR after we get the right value of the VR. So the VR value is the R6 value. Finally, don't forgot to inform the sales about the R6 value.
Vo value can also be adjusted by varying the value of R6.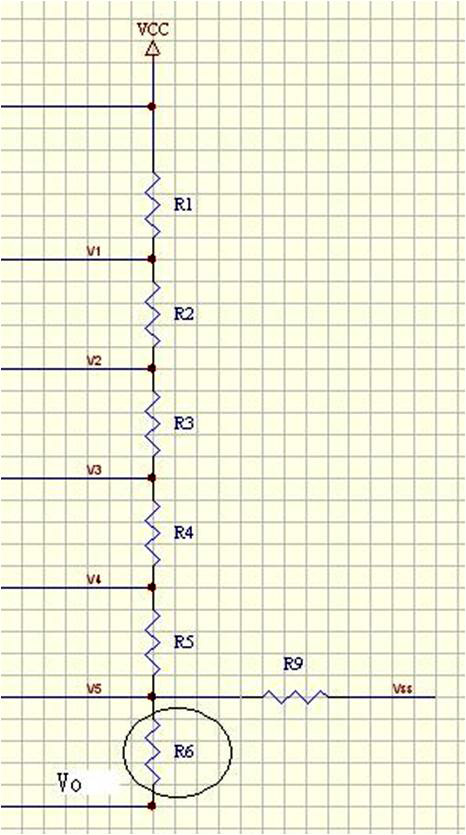 بازگشت به فهرست